Get in Touch
Do you have any question or feedback, feel free to contact us. You can also call us or visit us at our office. Please find all contact info on right panel. We try to get back to you as soon as possible.
Email
We are you local Plumbers in Elwood
We know the area well and we know plumbing even better . Get in touch to find out how we can offer a plumbing solutions to your place.
No matter the size of the job we can take it on. We have a fleet of qualified plumbers that are geared for big and small jobs.
Services that we offers
Blocked Drains
Hot Water Installation/Maintenance
If you have a shower with weak pressure, a toilet that takes too long to flush, a bath that won't empty or weird gurgling sounds every time you drain your sink – you could have a blocked drain somewhere in your property.   Click here to learn more about 
our blocked drains services.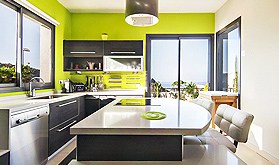 Flеxіbіlіtу
Cоmреtеnсе
Rеѕultѕ
Vаluе fоr mоnеу
High ѕрееd
We specialised in all types of hot water installation and Maintenance. We aim at providing great affordable services to every in the bayside region.
Why Choose Us

24/7 availality
Whether your in an emergency at midnight or having breakfast. We service all hours of the day

Dedicated Team
We have a good crew of great trained & qualified plumbers. We aim at being reliable and competitively priced.

Affordable Price
Our pricing is fair but we stand by our quality. In comparison to other plumbers we mid tier with the best quality.

Certified Mechanics
All work is fully licensed and covered by our plumbing licenses