Over 25 Years of Expertise in Plumbing
We are small group of plumbers and construction workers. We can help you with plumbing problems and any other service related to plumbing.
Here you can view a full list of our services. If the service you require isn't on this list, please don't hesitate and call us. We're sure we can find a way to help, and if we cannot, we'd be more than happy to put you onto someone who can or advise you on what action you should take next.
Services that we offers
Blocked Drains
Hot Water Installation/Maintenance
If you have a shower with weak pressure, a toilet that takes too long to flush, a bath that won't empty or weird gurgling sounds every time you drain your sink – you could have a blocked drain somewhere in your property.   Click here to learn more about 
our blocked drains services.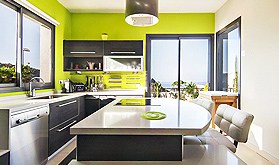 Flеxіbіlіtу
Cоmреtеnсе
Rеѕultѕ
Vаluе fоr mоnеу
High ѕрееd
We specialised in all types of hot water installation and Maintenance. We aim at providing great affordable services to every in the bayside region.