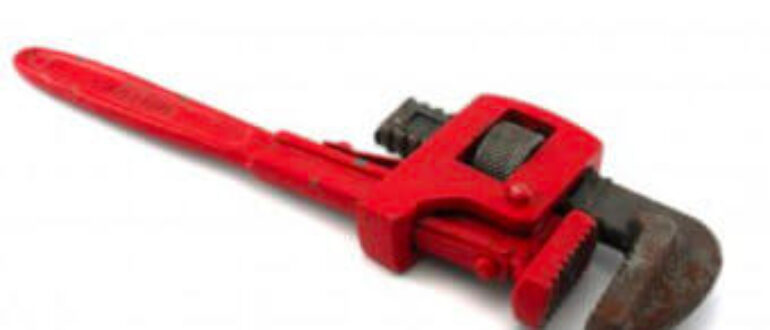 Plumbing is an important part of sanitation. How countries handle fluids, whether it be with pipes, valves, tanks or other fixtures, is critical to public health. We know that in third-world countries, acceptable plumbing is a serious problem and as a result, millions of people get sick and die from lack of proper plumbing. However, in developed countries, plumbing problems can be easily controlled by professionals who are aware of their job. Certainly when it comes to blocked drains and other serious matters.
Therefore, how you respond to the plumbing in your home or office is important. Toilets that won't flush, faucets that won't turn off, leaks that run into your basement – these are all problems that you don't want and if they happen, that you must fix. You can fix these issues on your own, but hiring a plumber is always recommended if you are unsure of how to repair a problem, or, if a problem is serious. The problem is, there are so many plumbers out there, it can be hard to know who to choose.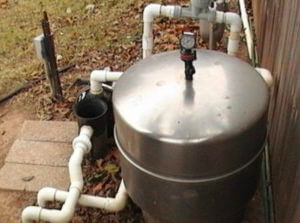 How Do You Find a Plumber?
Many people won't look for a plumber until there is an emergency and they need one. When that happens, it's easy to skimp on the things you need to do to find a quality plumber. In your rush to get someone to take care of the serious problem that faces you, you may choose haphazardly. So it's highly recommended that you be proactive when it comes to finding a plumber. Have one in mind before you need one.
With that said, the best way to find a plumber is through word-of-mouth. Therefore, if your friends, relatives or acquaintances have a professional in mind that they like, your best bet is to check out those plumbers first. Put them on a list and evaluate each one.
However, what if you don't have recommendations to go on? That's when you need to check the Internet under plumbers in your area. Go to the search engine Google. Type in the search engine that you're looking for plumbers in your area and be as accurate as possible. So let's say you live in Chicago, for example, and let's say you live in the Beverly neighborhood. You would type in the search bar "Plumbers Chicago Beverly." Only a few keywords will do the trick. The results will give you plumbers in your area that you can choose from. Check out their website, their recommendations, how long they've been in business, etc.
Once you have some plumbers down to choose from, follow these tips:
How Much Experience Does the Plumber Have?
A person new at the job could do an excellent job for you, but hiring someone with a level of experience better ensures that you'll be getting the service you need. Have the plumber present his or her credentials so that you'll have a written record to refer to.
How Does the Plumber Charge?
Before you hire a plumber, you'll want a consultation so that the professional can access your situation and offer a quote. The job may cost a minimal amount, or it may be an expensive job, but whatever it is it's important for you to determine how the plumber charges. Some charge by the hour, while some others charge by the project. If you hire a plumber who charges by the hour, it's important for you to keep track of the hours he or she is billing you.
How Accessible is He or She by Phone or Email?
One of the primary considerations that need to go into hiring a plumber is how accessible he or she is by phone. If you are unable to communicate with the plumber you hire, it will make it difficult to have a working relationship. Email is also a way to communicate and the most popular way in the 21st century. Does your plumber have an email address, and if so, does he or she check it regularly?
Are You Given a Guarantee of The Work?
You don't mind paying for a plumbing job as long as the job is done well. But what can you do to help ensure that this happens? You'll need to hire a quality professional who offers you a guarantee of the work. It should be stated in the contract, and it should be in writing. A professional who offers a guarantee is much more likely to complete the job the way it should be completed.
Do They Offer Same Day and Emergency Services?
The main reason people hire a plumber is that something has gone wrong that needs to be fixed fast. So if your toilet is leaking and you can't get a handle on it, a professional plumber can help. But the plumber that you want is to no good if he or she does not offer same day or emergency services. These days, every quality plumber will be set up to handle your issues as quickly as possible, sometimes within the hour.
Does the Plumber Come Highly Recommended?
As stated earlier, when looking for a plumber, recommendations from friends, family or acquaintances is a good starting point, but one thing you should do is visit the plumber's website and check out the recommendations. Every quality plumber will have a website, and the best sites will feature customer ratings and recommendations. Look these over and get a feel for how good the plumber or plumbing company is. Know that you're hiring the best.
Choosing a plumber can be easy if you keep the above tips in mind. This is not a professional that you want to skimp on when it comes to choosing. Proper plumbing is not only a sanitation qualification, but it's essential for keeping your home or business flowing smoothly. Faulty plumbing can ruin parts of a home, and it can shut down the operations of a business. The professional you hire must be able to fix the problem and fix it quickly.
Need help with hot water systems? Click here!