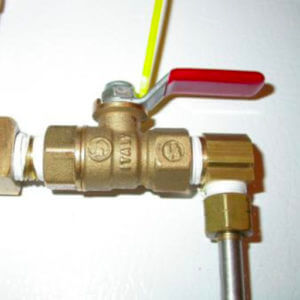 Our Plumbers
A Brief Introduction
Hello and welcome to 'Plumber Elwood'! The premium company that provides excellent quality work at affordable rates. Here's how we do it!
Education
All of our plumbers have to have the following working situation before they're even considered to start working on a 'trial' basis (we take the care and treatment of your property very well, so only hire the best).
All workers must have had at least 4 years experience as a dependant professional plumber
All workers must have never had a legal dispute put against them in which they were found to be guilty is misconduct (overcharging, un-necessary work etc)
All plumbers must be fully insured
These are just a few non-negotiable requirements that all applicants must have before they're put forward to the second interview phase
Billing
For those workers of ours who do end up succeeding and becoming an employee in the Elwood area (and surrounding suburb) they are mentored on how to provide excellent customer service 'on top' of their expert level skill. We will *always* provide you with a quote breakdown. This means that should you hire one of us to wok on your home or investment property. We will provide you with a breakdown of exactly what you're paying for. We will show you billable hours, equipment used, and exactly where your hard earned money is going. This shows that we price not only competitively – but fairly too.
Plumbing Equipment
Our pipe-fitters are required also, to have the latest cutting edge/state of the art equipment. Their scopes, wrenches, hammers, drain cameras and even shoes are always clean and are always – the best money can buy? Why is this so? Because apart from being professionals and looking like it (so that your wife can see you've hired the right blokes for the job) our special equipment allows us to fix your issue quicker, faster and easier. And this means we're in and out of your home sooner and for less money. everybody wins. We have time to do more jobs, and you have to pay less.
If you're looking for a career in this field feel free to contact us.
If you're looking to hire an expert, then click here to learn more about us and what services we can provide.